Command the Crowd
Unleashing more functionality and more power than ever seen in any audio presentation software, Sound Director is the only solution you need for instant access to music and sound effects for any live event.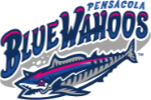 Introducing the Ultimate In Game Production Program
Building on our years of experience and expertise in professional game operations, Sound Director furthers our goal to provide the most useable and flexible event presentation software in the industry. From professional teams, to non-profits, educational institutions, and corporations our clients benefit from using Sound Director at all their events. And it's easy to use! No unnecessary bells & whistles. No hard to understand interfaces just a great tool that will provide years of service at every game or event and most importantly help keep your fans entertained!
The features and enhancements in Sound Director allow you to work even more efficiently than ever, and provide the flexibility you need to customize Sound Director for your specific needs.
Highlights
Take command of your game! Join the ranks of the over 2000 professional and academic sports teams that are currently using Sound Director.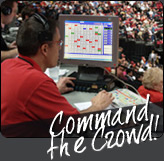 Rave Rewiews
Here's what our existing clients have to say.
Because of all the valuable timing features, it is perfect for events where many music clips need to be played at specific times.
In any professional sporting event, you strive for quality sound effects at a moments notice . . . You have the best system I've found in achieving that goal.
I LOVE the new software!! I'll have it implemented and running for the final home stand and the postseason. I'm really excited!
Try for Free
Get started by downloading a free demo of Sound Director.
Purchase Now
Ready to purchase? Contact us to get started!